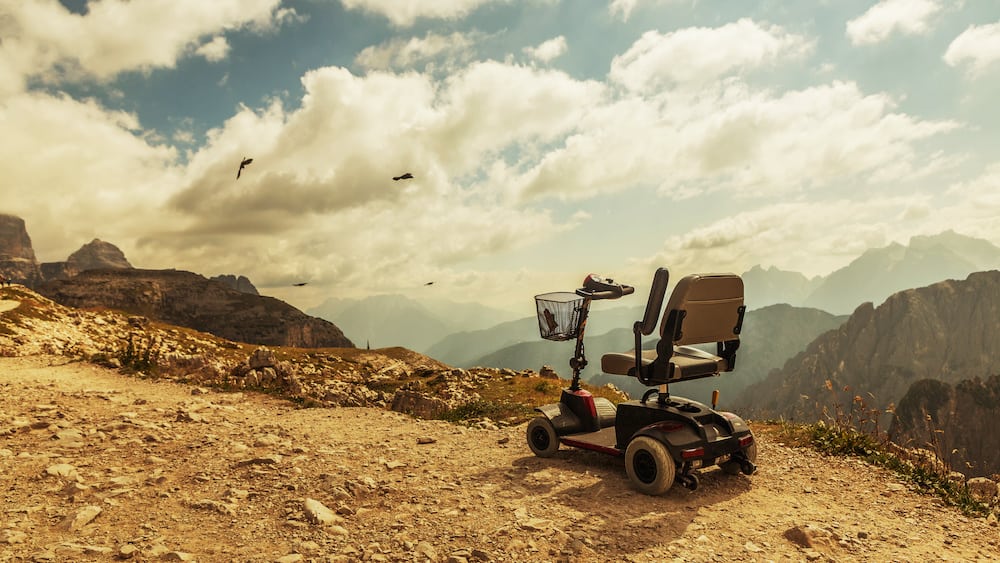 The Best of Mobility Scooters
If you find it difficult to get around and enjoy the events you once used to, a mobility scooter can provide you with the independence you crave and help you access the freedom to enjoy the great outdoors, activities with friends and family, and other events.
With the rise in popularity of mobility scooters, it can seem a bit overwhelming when deciding which scooter is right for you when you have a variety of reputable brands to choose from. At Newby-Vance Mobility, we only offer the best and are proud to offer a lineup of Pride Mobility electric scooters. Pride Mobility manufacturers a comprehensive line-up of mobility scooters-so, whatever your needs, a scooter can be specially selected to accommodate your needs. Newby-Vance Mobility has many Pride Mobility scooter options available at our two Oklahoma City metro locations, and because we are Newby-Vance Mobility, we serve the entire state as well.
Our staff is available to personally assist you in determining the most appropriate mobility scooter that you like, and that fits your particular needs. Be sure to stop by or contact us to learn more about our electric scooter inventory.
Finding the Mobility Scooter Right for You
Before you buy an electric mobility scooter it is best to first determine your individual needs in consultation with a Newby-Vance Mobility representative. Once you have determined what your needs are in a mobility scooter, we will work with you to find the perfect mobility scooter for you that gives you the freedom you are looking for.
As with buying a mobility-equipped vehicle, there are different electric mobility scooters designed with specific purposes in mind. Newby-Vance offers a great selection of Pride Mobility three- and four-wheel mobility scooters. You'll find every type of mobility scooter, ranging from basic to high performance luxury mobility scooters. In order to assist you in selecting the right type of mobility scooter for you, our helpful guide below details the features and models of the different kinds of electric scooters we offer.
Featured Mobility Scooters for Sale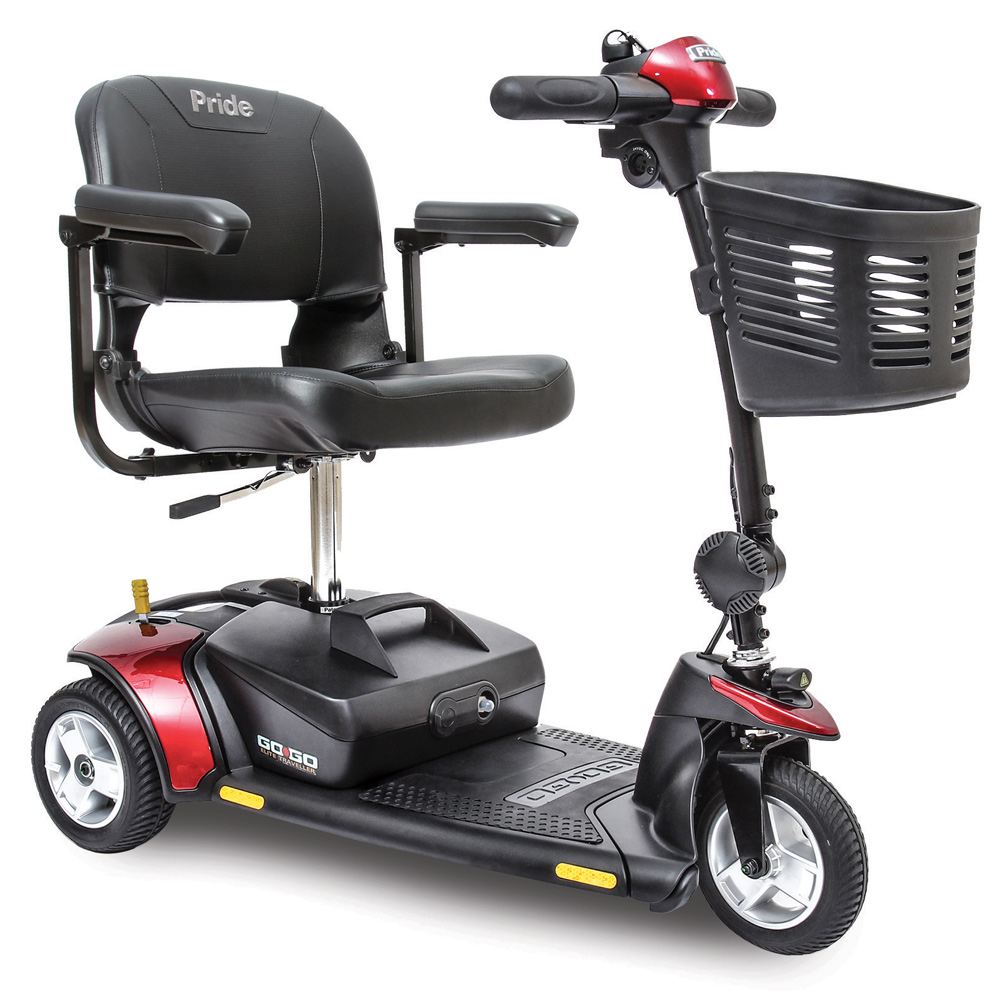 Go-Go Sport - 3 Wheel


$1,279
FDA Class II Medical Device*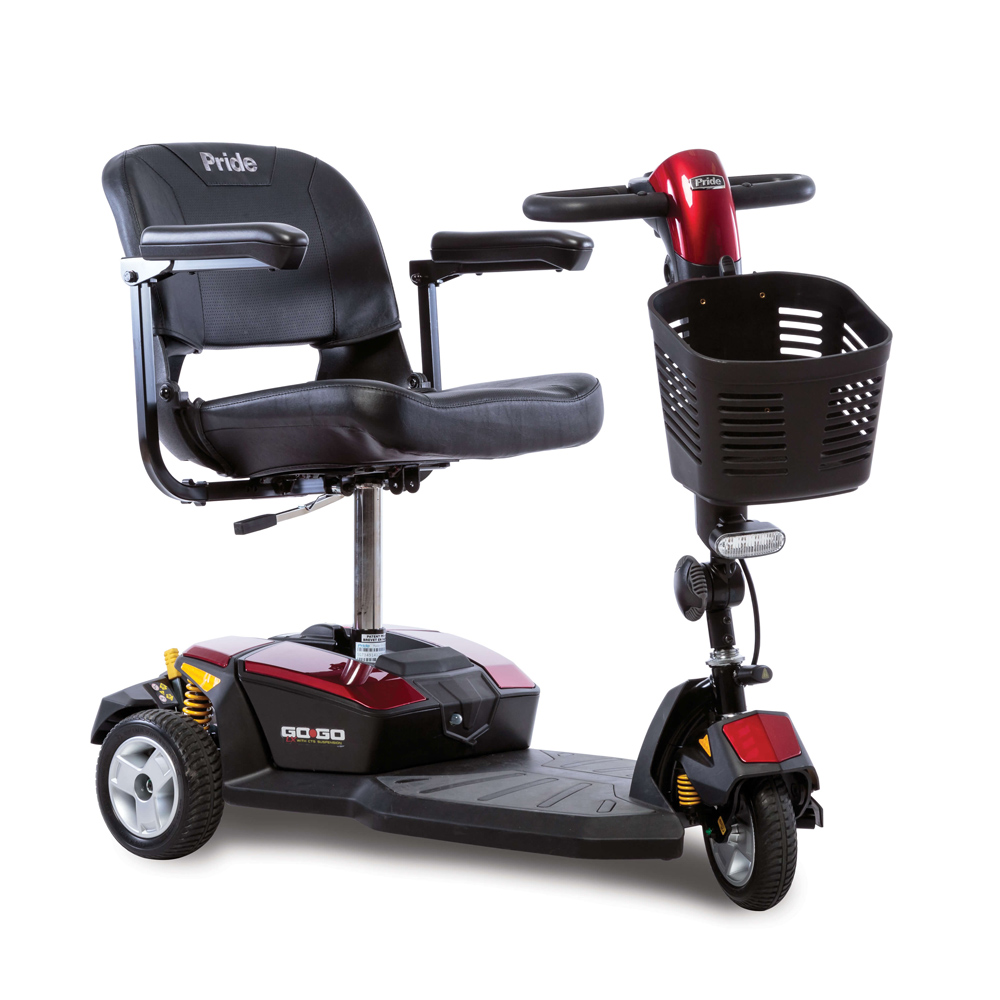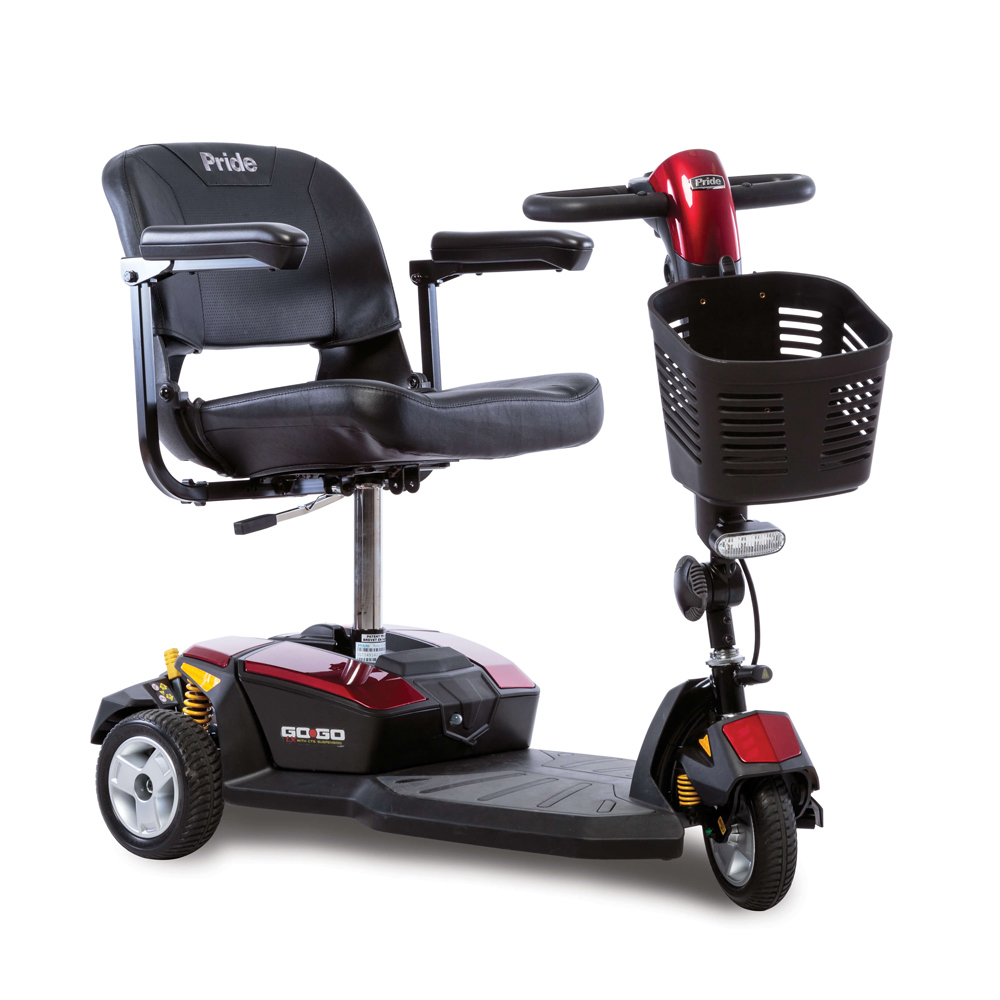 Go-Go® LX with CTS Suspension - 3 Wheel


$1,209
FDA Class II Medical Device*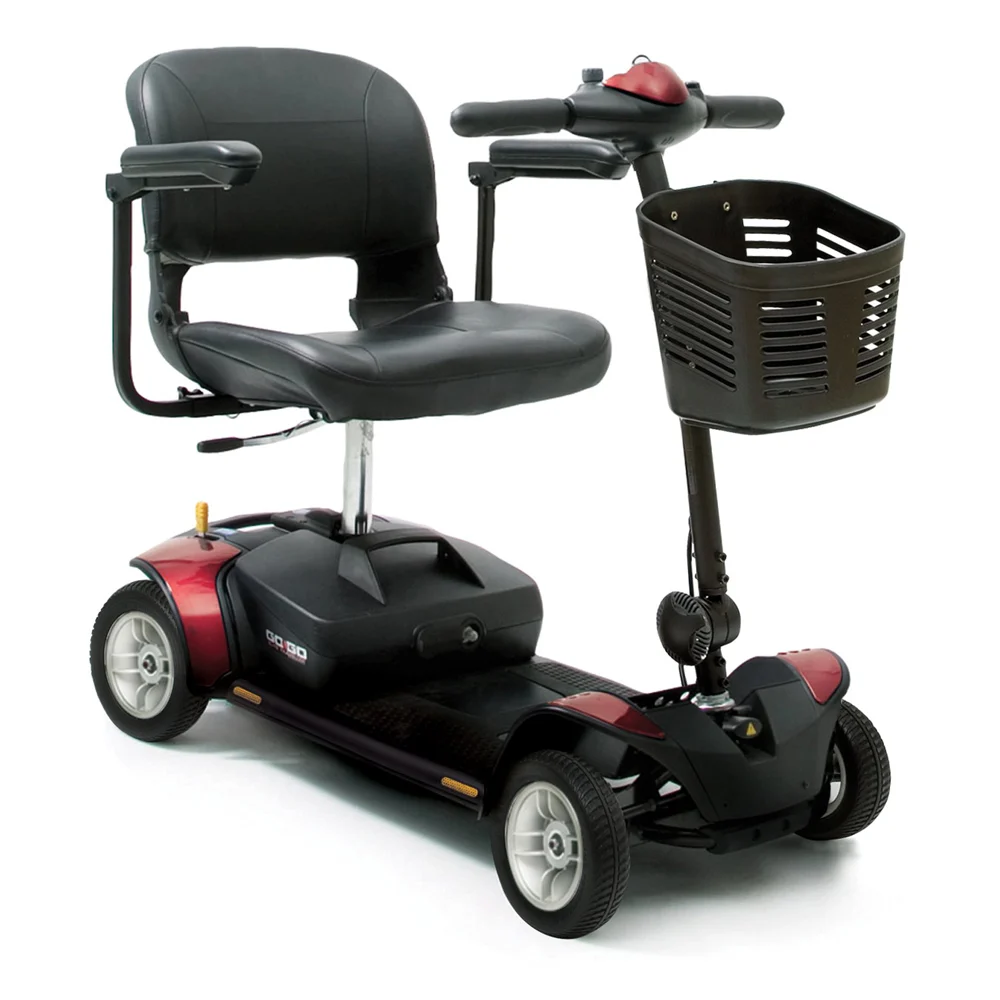 Go-Go Elite Traveller - 4 Wheel


$1,169
FDA Class II Medical Device*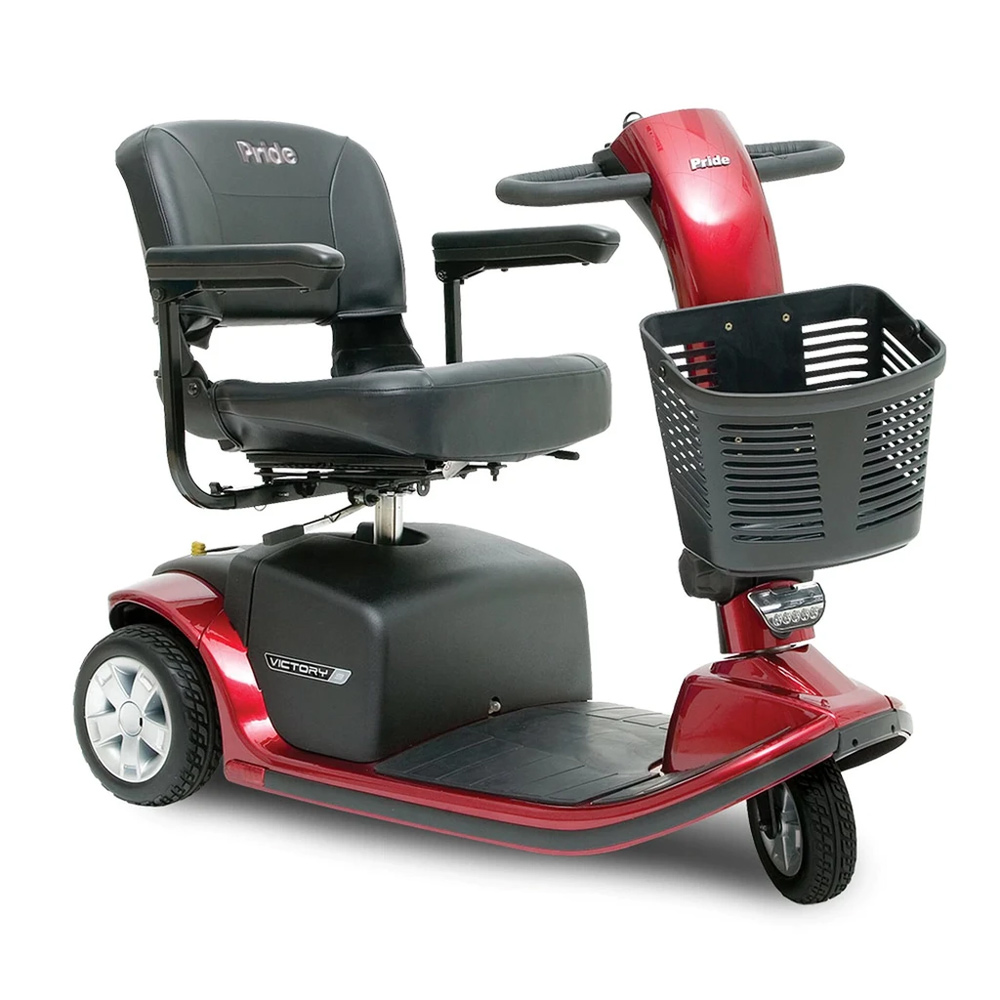 Victory 9 - 3 Wheel


$1,579
FDA Class II Medical Device*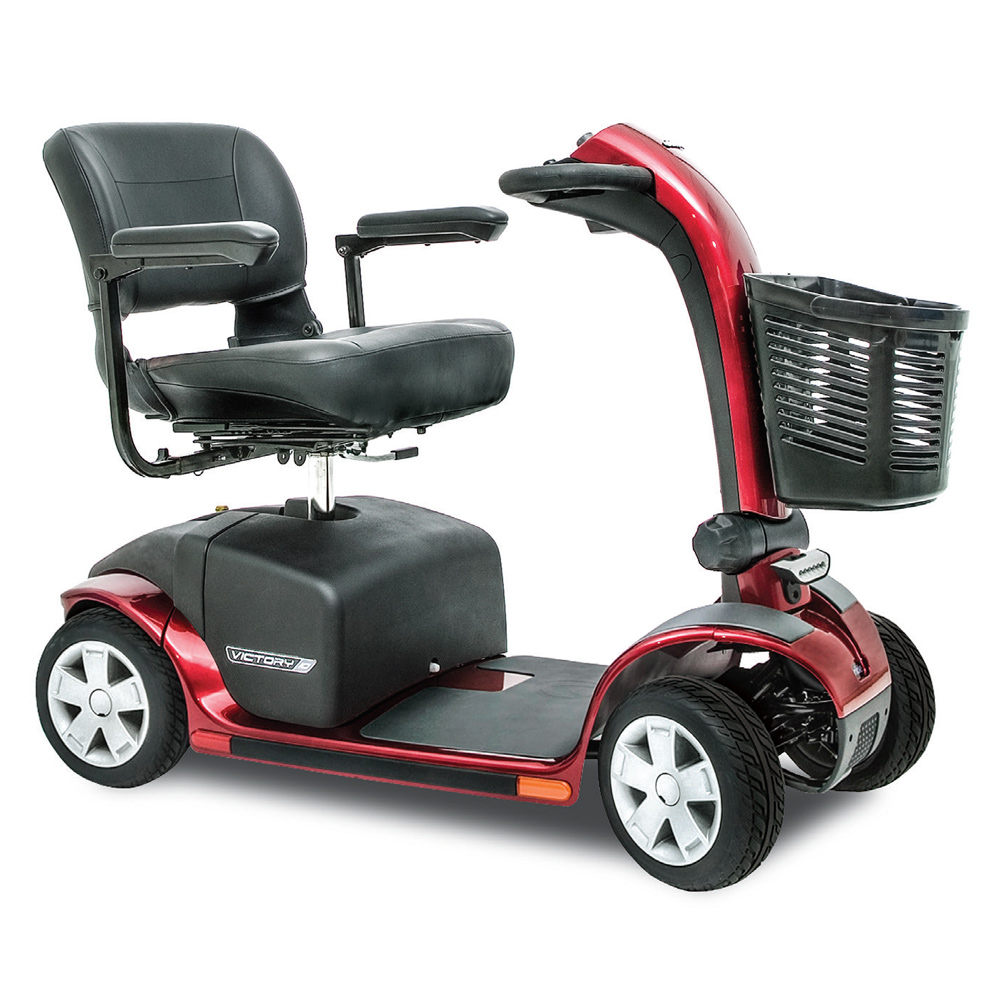 Victory 10 - 4 Wheel


$1,969
FDA Class II Medical Device*
⚠ Please Call us to see which scooters we have in stock ⚠
Types of Mobility Scooters
Three-Wheel Electric Mobility Scooter
Due to its smaller turning radius, the three-wheel electric mobility scooter is easier to maneuver in tight spaces making it ideal for indoor use. In the past, four-wheel scooters were considered to be much more stable than three-wheel scooters, but because of technological advances, there is increasingly less difference in the stability between three- and four-wheel scooters-you simply decide which is best for you!
Pride Mobility offers both three- and four-wheel electric scooter versions in the same models, such as the Go-Go Elite Traveler. Even more models are available in the Go-Go Folding Scooter and the Victory 10 Scooter.
Four-Wheel Electric Mobility Scooter
If you are looking for an electric scooter that offers more stability and can handle rougher outdoor terrains, four-wheel electric scooters offer increased stability compared to most other three-wheel scooter categories. The two rear wheels coupled with the two front wheels lessen the overall risk of toppling over, especially on uneven surfaces. If you have balance issues, the four-wheel scooter may be the better choice, but you may have more difficulty maneuvering in tight spaces.
Find Your Perfect Accessible Vehicle
Browse our extensive inventory of mobility vehicles online or talk to a representative about your specific mobility needs on and off the road.