Choose Newby-Vance
The Newby Vance finance department is focused on providing you with a seamless experience that exceeds your expectations. Whether you are looking for a new or used vehicle, we offer competitive financing on a wide range of new and pre-owned vehicles. Our friendly finance managers are here to assist you in every step of the finance process and are dedicated to finding you the best loan. We utilize resources from all over the Oklahoma City area to ensure you get the best finance program that offers affordable monthly payments with the lowest interest rates.
The following are Mobility Assistance Programs offered by various vehicle manufacturers. Not all vehicles can be modified or can carry outside wheelchair lifts, and some are manufactured especially for conversions at the factory. It is critical that you verify whether the vehicle you are considering purchasing can be modified, converted, or can carry the type of lift you will need for your wheelchair. Please contact Newby-Vance Mobility BEFORE purchasing a vehicle from your local dealership or a private seller. We can work directly with you to ensure you purchase the proper vehicle for your situation regardless of whom you buy it from.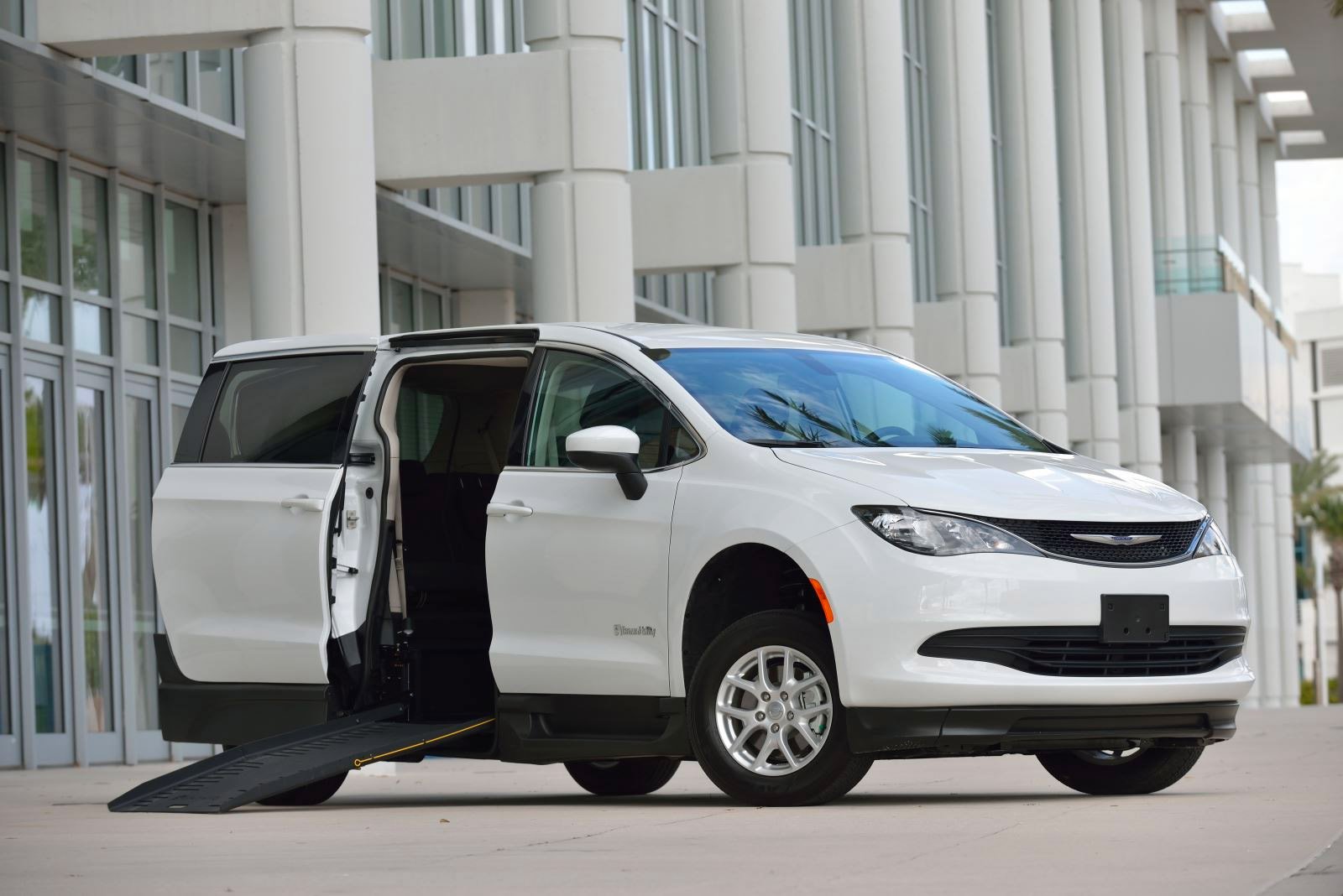 Frequently Asked Questions
Yes! We support our veterans and want to help you get access to the funding and grants that are available to you. Contact us to learn more about the ways you can save as a veteran on your wheelchair accessible van or mobility adaptation purchases.
Yes! Whether you want to sell your vehicle or trade in, we accept most wheelchair accessible vans as well as most cars, trucks, and SUVs. Fill out our form to get your free quote.
Newby-Vance Mobility utilizes resources from all over the OKC area to ensure that our customers get the best finance programs, affordable monthly payments, and the most advantageous interest rates. When you work with our friendly team of finance experts, you'll receive:
Low Interest Rates
24 Hour Approval Process
85 % Approval Rate OAC
Flexible Down Payments
Low Payments
Up-To 10 Year Terms
Factory Finance Programs
Fast, Easy, Safe & Secure
No Penalty Early Payoff